Dr. Rick McKibben
PT, DSc, ECS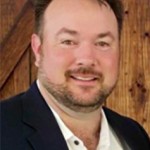 Dr. McKibben is a physical therapist and clinical electrophysiologist.  He achieved a Doctor of Science in Clinical Electrophysiology from Rocky Mountain University and a Master of Science in Physical Therapy from North Georgia College.  He works in private outpatient and hospital-based PT/EMG with EMG of GA, Inc. and Integrity Rehab Management, LLC.  For the last several years, he has had dual administrative and clinical roles in EMG/NCS.  Dr. McKibben has completed thousands of electrophysiologic studies and has spent thousands of hours in peer review and administration of electrophysiologic testing laboratories.  He is board certified in Clinical Electrophysiology by the American Board of Physical Therapy Specialties.
Ongoing research interests include severity in focal/mononeuropathies, retrograde axonal atrophy, the mixed median forearm nerve conduction study, short segment median motor studies in CTS, and F-wave nomograms.  He is active in the American Physical Therapy Association and the American Congress on Electroneuromyography.  He has served the ABPTS Specialization Academy of Content Experts (SACE) as an item writer and is the current Practice Chair for the Clinical Electrophysiology arm of the APTA's Section on Clinical Electrophysiology and Wound Management.
Dr. McKibben teaches professional continuing education in the field of electrophysiological testing, presents routinely at national meetings and participates as adjunct clinical faculty and lecturer in the areas of neurophysiology, diagnostic tests and the electrophysiological evaluation at The University of North Georgia, Rocky Mountain University of Health Professions, Alabama State University, The Philadelphia College of Osteopathic Medicine and Hands-On Diagnostic Services.