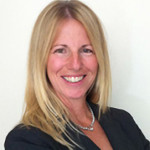 Christina Panetta – PT
Our mission started with Christina Panetta, PT, a graduate of Stony Brook University and the national chairperson for the Try PT First Campaign, who founded Panetta Physical Therapy in 1987. After setting up our first physical therapy clinic inside Amritraj Racquet & Health Club (now the World Gym) in Bay Shore, NY, Panetta soon became known for our unique blend of hands-on physical therapy, as well as exercise programs that can be delivered in either the facility's sophisticated gym or warm therapeutic pool. With over 500 area physicians referring their patients to us, Panetta opened a second clinic in Roslyn, NY to service the increasing demand from New York City and Nassau County.
Doctors often send their patients to Panetta because of our physical therapists' technical expertise and our result-driven programs, but patients tell us the thing that sets us apart is the incredible care and attention they receive here. Treatment starts with a thorough evaluation to determine the underlying cause of your problem. From there, we develop a detailed, individualized plan of care. As a patient, you will be assigned a patient care coordinator and matched with a physical therapist who can best help you achieve your personal goals.
With both early morning and late evening hours available, and a friendly staff to help you navigate the insurance paperwork, we can help you make quick strides toward improved, injury-free motion.
Locations:
Suffolk County
225 Howells Road – 2nd Floor
Bay Shore, NY 11706
Phone: 631.665.4560
Fax: 631.665.7213
55 Bryant Avenue – 2nd Floor
Roslyn, NY 11576
Phone: 516.484.9775
Fax: 516.625.7701
---
Cindi A. Prentiss
MBA, PT, OCS, Cert. MDT,  BSPTS Cert. SST, LMT
WINNER: BEST PHYSICAL THERAPIST ON LONG ISLAND 2013!

Cindi A. Prentiss is a well-respected Physical Therapist & Massage Therapist. She is the owner of Physical Therapy & Beyond and Beyond Diagnostics. She specializes in orthopedic physical therapy, spine care, scoliosis, women's health & Myofascial Release. She received her physical therapy degree from Boston University and has over 30 years of clinical experience & continuing education. Cindi is a Certified Schroth Scoliosis Therapist, McKenzie Certified Specialist  (MDT) as well as an Orthopedic Certified Specialist in Physical Therapy
Beyond Diagnostics is a Hands-On Diagnostic Center. Cindi and her staff specialize in Electroneuromyography (EMG/NCS) and Musculoskeletal Ultrasound (MSKUS) Diagnostic Testing.   Cindi and her staff have received extensive training and competency certifications by HODS in both Clinical Electrophysiology Testing and Musculoskeletal Ultrasound Imaging. They provide evidence-based testing and reports that are clear and concise with accurate results. Their testing has helped physicians derive proper patient diagnoses, leading to effective patient management. Her facilities have Board Certified Electroclinical Physiologists onsite.
www.HealingHandsMT.com
Follow & Like Us @PTBeyond
Physical Therapy & Beyond
Beyond Diagnostics
Healing Hands Massage Therapy, PC
Smithtown  631.361.5111
Sayville 631.589.4678
Our mission is to provide high-quality service which exceeds our patient's expectations and getting them back to enjoying life, once again!
Locations:
59 Landing Ave
Smithtown, NY, 11787
200 Railroad Ave,
Sayville, NY 11782
---
Daniel Sage
MSRPT & CEO
MASTER OF PHYSICAL THERAPY
Nova Southeastern University
High Honors
B.S. KINESIOLOGY
State University of New York at Cortland
Cum Laude, All-Honors Program
CERTIFIED
Myofascial Release Techniques, CPR
ADDITIONAL TRAINING
Manual Therapy, Cardiac Rehab, Neurodevelopmental Training (Stroke Rehabilitation), Advanced Sports Medicine, Improve Balance Disorders, Evaluation and Treatment of the Neurological Foot and Ankle.
MEMBER
American Therapy Association
American College of Sports Medicine
Alliance for Physical Education Majors
Tau Kappa Epsilon International Fraternity
OnetoOne Physical Therapy is number one with patients. Through the years, OnetoOne has grown from physician referrals to patients referring friends and family members. That's important to us because it means we're providing the kind of effective, hands-on care that people trust
We take great pride in providing the technical advancements and personal care to diagnose, test, and treat patients recovering from the pain and physical limitations caused by injuries, accidents, and illnesses. That's probably why doctors don't' just send us their patients; they send us their friends and families – and even trust us for their own physical therapy.
Locations:
DELRAY BEACH:
Phone: 561.496.5144 | Fax: 561.496.5201
13550 South Jog Road, Suite 100,
Delray Beach, Florida 33446

BOCA RATON:
Phone: 561.939.2033 | Fax: 561.939.2037
7015 Beracasa Way,
Boca Raton, Florida 33433
---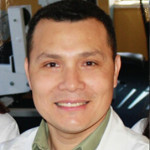 Hector Melgar, P.T. 
Mr. Melgar is a recognized leader, family man, and community health advocate.  
He earned a Bachelor degree of Health Science and Physical Therapy from Hunter College New York.  He graduated Cum Laude, and was the recipient of the New York Physical Therapy Association Minority Award. He was president of the Phi Theta Kappa International Honor Society, member of the Dean's List, vice president of his class, and merited inclusion in the "Who is Who Among American Colleges"
Mr. Melgar is well known in the community and his clinic's prime area of focus is spine and orthopedic rehabilitation.  He is the founder, owner, and director of two successful clinics, Tri Motion and Brentwood Physical Therapy, both located in Long Island New York.   He is a member of the American Physical Therapy Association, New York Physical Therapy Association, AIPT, American Academy of Pain Management, and an active member of the Seventh Day Adventist Church.  
He integrates a plethora of unique manual skills that enable him to have great success helping patients achieve maximum functional recovery.  Currently, he is enrolled in a program that will lead to certification in electrophysiology and ultra sound imaging.  
Mr. Melgar is an internationally acclaimed public speaker that has hosted community health fairs and health seminars in television and radio.  His involvement in the community is paramount and central in his life.  
He is the husband of Diosalma Melgar and proud father of two wonderful daughters: Anneliese and Emely Melgar.   He finds his strength in his family and his secret to success is his relationship with God.
---
Jeanine McLellan, P.T. 
Jeanine McLellan, PT is the owner and founder of Northern Physical Therapy, PLLC with locations in Ogdensburg, Clayton and Evans Mills, New York. Jeanine earned her B.S. degree in physical therapy from Russell Sage College in 1989 and has dedicated her career to providing the highest quality physical therapy care to help her patients improve their health. Jeanine has furthered her education as a spinal specialist through the McKenzie Institute and is a certified Blankenship FCE Evaluator as well as a certified Professional Trainer. Jeanine is working to advance the field of physical therapy as a profession by becoming Board Certified in Diagnostic testing.
Jeanine and her husband TJ, have a daughter Emily who is studying to be a physical therapist and 2 young sons, Timmy and Gunnar who keep them very busy on the hockey circuit.
Locations
Ogdensburg
Phone:
(315) 393-2024
203 State Street Ogdensburg, NY 13669
Clayton
Phone:
(315) 686-1757
307 Riverside Drive, Clayton, NY 13624
LeRay
Phone:
(315) 629-6255
26908 Independence Way, Suite 102 Evans Mills, NY 13637
---
 Bill Wise, MPT – Wise Physical Therapy
Wise Physical Therapy was established in Anchorage, Alaska in 2003 by physical therapist Bill Wise.
 
At Wise Physical Therapy we want you to feel as comfortable as possible and believe that there should be a relationship between therapist and patient. Our patients are not numbers to be called on, they are individuals. Each individual is unique and with each patient we create a unique relationship.  To start building that relationship, here is a little bit about our therapist.
Bill Wise, MPT 
Bill Wise came to Alaska with his family in 1976. He attended undergraduate schools in Fairbanks and Wisconsin earning a degree in Biology. In 1980 Bill went to work for Tesoro at their North Kenai refinery making gasoline and working in the operations group doing shift work, and in 1987 he took a position with British Petroleum as a startup production operator at the Endicott facility. In 1992 he had elected to take the retirement package offered by BP in order to return to school and earn his Master's degree in Physical Therapy and then in 2003 he opened up Wise Physical Therapy and Rehabilitation here in Anchorage, Alaska.
Wise Physical Therapy
2612 Eagle Street
Anchorage, AK 99503
Phone: (907) 562-2118
Fax: (907) 562-2128
Fax: (888) 845-8636
---
Vicki Buchanan, RPT
Vicki Buchanan, PT, owner of Regional Physical Therapy, Inc., has 29 years of experience in physical therapy specializing in orthopedics. Vicki is a 1986 graduate of the University of Oklahoma with a degree in Physical Therapy. Vicki is the founder of Regional Physical Therapy, Inc. established in 1993 which rapidly became known for high quality of care and a facility of choice for most physicians. As an active member of both the American Physical Therapy Association and Oklahoma Physical Therapy Association, Vicki has presented at the state meetings to help her fellow clinicians advance their education through her experience.
Vicki has been active in the community, sitting on the Executive Board for Oklahoma Honor Flights, an organization established to honor WWII veterans by escorting them to the memorial in Washington DC. Additionally, Vicki mentors other private practice PT's to assist them in promoting to the physical therapy profession.
Regional Physical Therapy, Inc.
Midwest City
9309 East Reno Avenue,
Midwest City, OK 73130
Phone: 405.732.3353
Fax: 405.732.3397
info@regionalpt.com
Oklahoma City
11704 South Western
Oklahoma City, OK 73170
Phone: 405.692.5205
Fax: 405.692.5210
info@regionalpt.com
---
Nathan Shields, PT
Nathan is a native of Arizona. He Received his Master's in Physical Therapy at Northern Arizona University in 1999 after graduating with his Bachelor's degree from Bringham Young University. Nathan has been practicing in the Phoenix area since graduation. He has owned and practiced in his Chandler location since 2002. In addition to the time he spends in Chandler, he is the co-owner of a private physical therapy clinic in Maricopa, Pinnacle Physical Therapy Maricopa. Nathan is certified in ASTYM and has extensive experience in geriatrics, orthopedics, post-operative, sports, cervical and lower back rehab. When he is not practicing physical therapy, Nathan and his wife Whitny stay busy with their six boys and new baby girl.
http://pinnaclechandler.com/
Pinnacle Physical Therapy, Inc.
CHANDLER
3930 S. Alma School Rd.
Suite 3
Chandler, AZ 85248
(480) 899-9829 Office
(480) 726-9829 Fax
ptinfo@pinnaclechandler.com
MARICOPA
21300 N. John Wayne Pkwy.
Suite 107
Maricopa, AZ 85239
(520) 868-6100 Office
(520) 868-6106 Fax
---
 Nathan & Will have joined forces to form one company with their 2 practices each, totaling 4 offices to serve the Phoenix area.
---
Will Humphreys , PT
Will was born and raised in El Paso, Texas. It was as a high school senior that he first became introduced to the field of Physical Therapy when he became a patient himself after a critical rock climbing accident that left him with broken arms, wrists, legs and ankles. During this time, he decided he wanted to become a Physical Therapist and began planning his college path to do so.
After High School, Will attended Brigham Young University Idaho in Rexburg, Idaho, and also served a two-year mission for his Church in the country of Guatemala. He returned to Brigham Young University, where he met and married his wife, Heather, and then transferred colleges, returning to El Paso to attend the University of Texas at El Paso for their Physical Therapy Masters Program.
Will spent three years in the Physical Therapy Program at UTEP and while there, served as his Class President. After graduating from the program, Will and his family moved to Chandler, Arizona to pursue a career in Physical Therapy.
Thus began Affinity Physical Therapy, which Will has owned and run for 5 years in Florence, Arizona as well as his most recent expansions in Coolidge, Arizona and the City of Anthem.
Will has also served on the Florence Chamber of Commerce, sponsored many local events including the MS Bike Race and the Anthem Annual Health Fair. He also donates much of his time to participating in his Church and working with the Boy Scouts.
He is constantly seeking opportunities for growth that will best serve his patients in Pinal County and remains true to his values at all times. He feels truly rewarded each day that he is able to own his rehabilitation company.
Affinity Physical Therapy, Inc.
Florence
350 S Main St.
Florence, AZ 85132
Phone: (520) 868-0098
Fax: 405.732.3397
Diane@affinitypt.com
Coolidge
1491 N Arizona Ave.
Suite #109
Coolidge AZ, 85128
Fax: (520) 424-2222
esperanza@affinitypt.com
---
Craig Hawkins DPT, OCS
Craig grew up in the Jefferson, Oregon area located in the mid-Willamette Valley.  He went to Oregon State University and graduated with a Bachelor of Science in Pre-Physical Therapy studies.  His professional training continued at the College of Osteopathic Medicine of the Pacific in Pomona, California.  Here he received a Masters of Physical Therapy degree and was also awarded the Chair Person Award by his classmates given to the well-rounded student academically and socially.  After practicing for seven years he received his Doctorate degree with the Ola Grimsby Institute in San Diego, California.  It was here that he followed his passion to be trained in orthopedic manual therapy.  This was a residency program that lasted two years involving both academic rigor and clinical practice of manual therapy techniques to restore normal joint motion of the spine and the extremities.  Training was also received in scientific therapeutic exercises to restore normal coordination patterns of muscle tissue to support the joints of the body for optimal performance.  Craig received his Orthopedic Clinical Specialist certification in 2003 from the Board of Physical Therapy Specialties.  Being OCS (Orthopedic Clinical Specialist) certified means Craig is in an elite group with less than 4% of therapists nationwide having received the OCS certification.  To be a board-certified Orthopedic Specialist, you have to complete an additional 2,000 hours of experience in this field as well as pass a written exam.  This certification was established to provide formal recognition for physical therapists with advanced clinical knowledge, experience and skills in a special area of practice. Craig had worked in a variety of out-patient physical therapy settings for ten years before starting Pinnacle Physical Therapy in 2007.  He believes in continually learning new and powerful treatments to help patients heal as fast and fully as possible through ongoing education, professional training, mentorship and research.  Recently, Craig became a Graston Technique practitioner.  The Graston Technique is a non-invasive technique using patented stainless steel instruments to evaluate and treat chronic myofascial pain and tendonitis.
Personally, he has always been involved in sports and music.  In high school he played basketball, football and ran track.  He strums the guitar and enjoys leading worship at his local church.  Most of all, Craig loves spending his free time with his wife, Debbie, and their four children camping, fishing, hunting, and playing board games.
http://pinnacle-physicaltherapy.com/
Pinnacle Physical Therapy Spine & Sport

Keizer Office:
4025 Cherry Ave. NE
Keizer, OR 97303
Phone: 503-390-9009
Fax: 503-393-0834
Email: info@pinnacle-physicaltherapy.com
Dallas Office:
210 W. Ellendale, Suite 100
Dallas, OR 97338
Phone: 503-623-2433
Fax: 503-623-2196
Email: info@pinnacle-physicaltherapy.com
---
Bart McDonald, MPT
Bart returned to Pocatello after Physical Therapy school at Emory University School of Medicine in 2000. His past work experience includes being the owner/director of Superior Physical Therapy, an outpatient orthopedic clinic, the rehab director for a skilled nursing facility, and an ergonomic consultant for local industry. Knee, shoulder, and spine rehab are his clinical specialties.
Outside of work, he enjoys waterskiing and snow skiing with his wife and three children.
---
Dr. Joe Simon, DPT
Dynamic Physical Therapy
Manhattan Physical Therapy embodies Dr. Simon's vision of how physical therapy and fitness should be practiced. He has helped patients in the New York metropolitan area for over 15 years. Trained as a manual therapist with continuing degrees in mechanical diagnostics, Dr. Simon leads the physical therapy industry spearheading innovation in Suspension Therapy and founding the 4 step Biomedical Integrative Therapy program. Dr. Simon spends his weekend playing with his kids and coaching youth sports.
"There is always more than one cause for an ongoing injury and I believe we're one of the few clinics that can properly diagnose them and create a plan for recovery that is both efficient and effective."
Manhattan Physical Therapy
276 5th Avenue,
#202,
New York, NY 10001
---
Ashish Patel PT
All Hands Physical Therapy
All Hands on Physical Therapy in Franklin Square, NY specializes in physical rehabilitation to help you get back to your normal routine. We know that having an injury can be hard. We want to help our patients fully recover and return to a state of well being. If you're living with neck or back pain, let our caring workers help you. For a pain management clinic in Franklin Square, NY come to All Hands on Physical Therapy.
http://www.allhandsonphysicaltherapy.net
http://www.ashishpatelpt.com/
All Hands Physical Therapy
66 New Hyde Park Rd # LL1
Garden City NY 11530
Phone: (516) 233-2524
Mobile: (516) 946-5071
---

Graham Webb, BSc, MSPT: Physical Therapist, owner
Graham became a PT after injuries sustained as a college athlete required Physical Therapy for recovery. After receiving his education from SUNY Stony Brook, he trained at NYU in the RUSK institute until deciding to enter private practice. His clinical interests lie in the use of manual therapy to correct "imbalance" as it relates to function. When not using his hands to treat patients, Graham can be found rock climbing, fly fishing, running, skiing, boating, and spending time with his growing family.
Summit Physical Therapy is located in Merrick, NY at the following address:
---
Brian Cochran PT, MCMT
Care Physical Therapy
We are committed to providing the best physical therapy experience with the highest quality of care for optimal results. The owners of CARE Physical Therapy opened the private practice in response to the needs of our local community.
We pride ourselves on providing our community with the highest quality of care that is delivered in an efficient manner. Hands-on techniques facilitate pain relief and functional recovery. Therapeutic exercise and home programs will help get you back to where you want to be.
B.S. Microbiology, Louisiana State University, 1997

M.P.T. Physical Therapy, LSUHSC New Orleans, 2004

Post Graduate Education:

Mastery Certificate of Manual Therapy, 2011

Certified Trigger Point Dry Needling, 2012

LSVT BIG – Certified for Parkinson's Disease and other Movement Disorders
www.carephysicaltherapy.com
Care Physical Therapy
Bogalusa Office
1202 Sunset Dr.
Bogalusa, LA 70427
P: (985) 735-1426
F: (985) 735-1428
Email: briancochran@carephysicaltherapy.net
---
Brad Brasfield, MSPT, OCS
Telegraph Road Physical Therapy
E. Braden "Brad" Brasfield, MSPT, OCS:  Mr. Brasfield is a Licensed and Registered Physical Therapist dedicated to helping patients improve their physical functioning, their mental outlook after injury, and subsequently, their ability to enjoy all aspects of their lives.  As Director and Lead Therapist of Telegraph Road Physical Therapy in St. Louis, he and his staff take pride in providing advanced, full-service physical therapy treatments delivered one-on-one, with compassion, encouragement, and positive motivation.
Mr. Brasfield became the owner and operator of Telegraph Road Physical Therapy in February 2004.  Since that time, he has expanded the clinic and has purchased all new equipment to better serve our patients.  He lectures to senior and community groups as well as athletic teams and coaches in the community.  At this time, he is also starting up a pilot research study on falls in the elderly and the effects of physical therapy on prevention of future falls.  He is also gathering data on total knee replacement outcomes.
Mr. Brasfield enjoys spending time with his wife, Jodi, and their three young children.
Email: telegraphroadpt@sbcglobal.net  
Phone: 314-894-9008
---
John Dragan P.T., GCS, CEEAA
Co-Founder of AgeWell Physical Therapy and Wellness, P.C. He is a Board Certified Clinical Geriatric Specialist. Mr. Dragan matriculated at the University of Connecticut where he received his Degree in Physical Therapy. Prior to opening AgeWell, Mr. Dragan was the Director of Rehabilitation at a well known 255 bed inpatient center on Long Island where he supervised physical therapy, occupational therapy and speech pathology services. He is a member of the American Physical Therapy Association and its Private Practice and Geriatric Sections, the Senior Umbrella Network of Nassau, and of the New Hyde Park Chamber of Commerce.
Mr. Dragan earned his Certification as Exercise Expert for Aging Adults. CEEAA in August, 2010. This certification enhances the ability of physical therapists to incorporate evidence into practice in order to appropriately examine and provide the quality of exercise that will yield optimal benefits for the aging adult.
Lake Success Office:
999 Marcus Avenue
Lake Success, NY 11042
(516) 488-8808
(888) 9-AGEWELL
---
Mark Herbrich P.T., M.A., CEEAA
Co-Founder of AgeWell Physical Therapy and Wellness, P.C. He received his Masters Degree in Physical Therapy in 1995 from Touro College in Dix Hills NY. He practiced physical therapy for three years at Jamaica Hospital in inpatient and outpatient rehabilitation settings, in acute care and in the James Brady Traumatic Brain Injury Unit. He practiced in an inpatient rehabilitation setting at Grace Plaza Rehabilitation Center in Great Neck and as Physical Therapy Supervisor for six years at Sun Harbor Manor in Roslyn Heights. Winthrop University Hospital Home Health Agency in Mineola provided Mr. Herbrich with the opportunity to treat patients in the home setting. Mr. Herbrich is a member of the American Physical Therapy Association and its Private Practice and Geriatric Sections, the Senior Umbrella Network of Nassau, and of the New Hyde Park Chamber of Commerce.
Mr. Herbrich earned his Certification as Exercise Expert for Aging Adults. CEEAA in August, 2010. This certification enhances the ability of physical therapists to incorporate evidence into practice in order to appropriately examine and provide the quality of exercise that will yield optimal benefits for the aging adult.
Lake Success Office:
999 Marcus Avenue
Lake Success, NY 11042
(516) 488-8808
(888) 9-AGEWELL
---
William H. Dodson, PT, DSc, DPT, OCS, CHT
Paradigm Physical Therapy & Sports Science Center, Odessa (main office), Midland, Monahans, Texas, 1995 – Present – Physical Therapist/Owner.
Interactive Advanced Medicine (iAM) – developing a software program for physical therapy use,
Odessa, Texas, 1995 – Present
US Patent (US 8046241B1) issued October 25, 2011 for Computerized Pain Assessment Tool (ComPAT).
Odessa College, Odessa, Texas –Lab instructor for anatomy and physiology, Jan. – May 2009
Odessa Jackalopes Professional Hockey Team, Odessa, Texas, 1997 –98 -Team Physical Therapist
The Texas Institute of Sports Medicine, Midland, Texas, 1992 – 95 -Physical therapist/partner
Midland Memorial Hospital, Midland, Texas, 1991 – 92 – Chief Physical Therapist
701 N. Grant
Odessa, Texas 79761
TEXAS LIC #1072692
bill@paradigmpt.com
www.paradigmpt.com
---
Brian Prell
Brian Prell graduated from the Physical Therapy program at North Georgia College and State University in 2002.  Prior to physical therapy, he worked in the field of Respiratory Therapy as a therapist treating patients with a wide variety of cardiopulmonary disorders. After graduating from PT school, Brian began working with a national physical therapy organization in both a treating role and as a clinical director, developing and implementing clinic protocols and services for creating meaningful patient experiences.  It was during this time he felt called to move into the world of private practice. Brian is the owner of Rehabilitation and Performance Center with two locations at Lake Oconee/ Eatonton, GA and in Watkinsville, GA. 
He is nationally known for his work in physical therapy including an emphasis in the treatment of vestibular and non-vestibular disorders. "I am passionate about the way we do Physical Therapy for a reason. To provide patients with an exceptional experience and setting them up for the best possible opportunity for success. At Rehabilitation and Performance Center we LOVE what we do and we strive do it with excellence!"  Brian is married to his beautiful wife, Leigh, and they have three amazing kiddo's, Braeden, Ansleigh, and Cailyn
---

Kathy Blair, PT, DPT, OCS:
Kathy is the physical therapist owner of Wind City, Hands On and High Country Physical Therapy. She grew up outside of NYC and was an avid varsity runner in high school and in college. She graduated from Ithaca College in 1992 with her Bachelor's in Physical Therapy and her Doctorate in Physical Therapy in 2009 from Regis University. She migrated to the West in 1994 and has made her home in Casper since then. She is married to Brent and has 2 fantastic children Aleka and William. She hopes that Aleka's swimming skills will allow them to join triathlons as a team – she desperately needs a swimmer to pull her along! She is dedicated to quality patient care and providing evidenced-based treatments that allow her patients to achieve the best outcomes. Her vision and commitment to her patients has allowed her to expand into 6 facilities between Casper, Cheyenne and Laramie.
Kathy is an APTA credentialed clinical instructor and works with students from all over the country. She is actively involved in local, state and federal physical therapy issues and legislative agendas and is a member of the American Physical Therapy Association and the American Academy of Orthopedic Manual Physical Therapists. In 2004 she was awarded the National State Legislative Leadership Award by the APTA, for her work in attaining direct access in Wyoming.
She is a Board Certified Orthopedic Specialist, credentialed McKenzie therapist for treatment of spine disorders, certified in trigger point dry needling and ASTYM techniques, and is the only certified vestibular therapist in Wyoming. She is a lifelong learner and continues to gain new skills to help her patients.
Locations:
Glenrock
925 W. Birch St.
Glenrock, WY 82637
Phone: (307) 235-3910
Fax: (307) 266-2891
Casper
1541 Centennial Court
Casper , WY 82609
Phone: (307) 235-3910
Fax: (307) 266-2891
---

Jeff McMenamy
OTR-L, Owner, CEO
Jeff grew up in Minnesota enjoying most youth sports and outdoor activities. He attended the University of North Dakota graduating in Occupational Therapy in 1991. He had the opportunity to learn his trade well with a clinical affiliation with the Mayo Clinic in Rochester Minnesota. He spent the next 10 years working and living in Montana, Wisconsin and then settling in Wyoming. After tiring of corporate healthcare, he decided to venture out on his own in 1999. Since then two partners have come and gone while Jeff has retained ownership of Teton Therapy. His passions include coaching youth hockey, archery hunting, fly-fishing, biking, running, swimming and learning as much as possible about running a business. Jeff loves the great state of Wyoming and the lifestyle it offers him and his family.

LOCATIONS
820 W Main, Riverton, WY 82501
307-857-7074
425 Lincoln Street, Lander, WY 82520
307-332-2230
1507 Stillwater Ave Ste A,
Cheyenne WY 82009-7358
307-514-9999
727 E. Brundage Lane, Suite L
Sheridan, WY 82801
307-683-0123
---

Ben Ray Larsen PT, DPT
Co-Owner Teton Therapy
Ben started as a member of Teton Therapy in May of 2010.  He graduated with a Doctorate of Physical Therapy from the University of Mary in Bismarck, ND. Following 5 years with the company functioning as the Vice President of Operations and decided to become a part owner with Jeff McMenamy in a new Clinic in Cheyenne WY. The clinic opened in Aug 2015 and has gradually grown and expanded since the opening. His general interests include water sports, running, outdoor activities such as camping, competing in triathlons, and most importantly spending quality time with his wife and 2 children.
LOCATIONS
820 W Main, Riverton, WY 82501
307-857-7074
425 Lincoln Street, Lander, WY 82520
307-332-2230
1507 Stillwater Ave Ste A,
Cheyenne WY 82009-7358
307-514-9999
727 E. Brundage Lane, Suite L
Sheridan, WY 82801
307-683-0123
---

Julie Byrt MSPT, CMMT
Physical Therapist & Owner of Coal Creek PT

Education
:  Julie graduated from Regis University, Summa Cum Laude in 1997 and has over 19 years of experience. Julie is also certified as a Manual Manipulative Physical Therapist by the Manual Therapy Seminars of Colorado (2001).
Specialty
:  Julie specializes in the treatment of the spine and chronic pain conditions. She also enjoys the variety of treating all Orthopedic pain and injuries, including Pediatrics. She has a special interest in the treatment of Vertigo and in Stress Management to improve healing and wellness.
Philosophy
  Julie's philosophy involves treating the current problem as quickly as possible to correct any underlying issues in order to prevent re-injury. Julie empowers each patient to care for their condition and prevent re-injury with individualized ergonomic and exercise training and stress management.
Location:
315 W. South Boulder Road #100
Louisville, CO | 80027
phone: 303-666-4151
fax: 303-666-4166
---

Jeff  Courcier – PT
The Courcier Clinic
Mel and I grew up here in OK. We met in P.T. school in '94, graduated in '96 and married later that year. Travelling P.T.s for 1st 2 years-much fun, much travel eastern and southern U.S. Settled down in OK, 2 kids-Nikolas(16), Carly(14).
Clinical practice dramatically changed after I was injured and ultimately had L5/S1 disc surgery and got no relief from severe pain and N and T. This led me to Dr Ed Stiles D.O. and began journey of learning his very powerful style of "Sequenced Manual Therapy." These skills led to opening of our clinic 8 years ago, and much teaching in clinic. We are strongly influenced by our Christian faith and have many patients who are attracted to our clinic because of our faith.
Melinda Courcier – PT
The Courcier Clinic
Bio- Physical Therapist for 21 years currently co-owner of Courcier Clinic, Physical Therapy in OKC, OK specializing in Manual Therapy, orthopedic, geriatric, and pediatrics.
Location:
13512 N. Eastern Ave., Ste A
Oklahoma City, OK 73131
Phone: (405) 478-JEFF (5333)
Fax: (405) 478-5334
Office Hours
Monday, Wednesday, Friday: 8:00am – 5:30pm
Tuesday: 8:30am – 4pm
Thursday: 1:30pm – 5:30pm
Closed: Saturday & Sunday
---

Roy Adams PT OCS
Adams Physical Therapy
Roy is a HODS partner certified in EMG and MSKUS testing.
He graduated from Georgia State University with a Bachelors degree in Physical Therapy. He then went on to pursue and obtain his Masters of Health Science from the University of Indianapolis. He is also Board Certified as an Orthopaedic Physical Therapist.
In addition to obtaining his education, he has over 30 years of experience as a practicing physical therapist. He continues to pursue additional education to stay current with progressive techniques in his fields of specialization.
In his practice, Roy believes in total rehabilitation of his patients. He wants to see his patients be able to be active and moving and back into the lifestyle that they enjoy.
http://www.adamsptservices.com/
---
Sara Morrison, 
Owner, DPT
Founder and owner of Total Body Therapy and Wellness.
A physical therapist in Harnett County since 2002, and received her Physical Therapy degree from the University at Buffalo of New York State. In 2008 she opened Total Body Therapy & Wellness in Lillington, NC.
The goal of this was to provide exceptional "Big City Care" in a small-town community. Throughout her career, she has become certified in many aspects of Physical Therapy including: Certified Decongestive Therapist, Certified Neuro-Developmental Therapist of Children and Babies, Neuro-Anatomy of Developmental Pathologies, Certified Functional Capacity Evaluator, Certified Fitter of Lymphedema Garments, Dry Needling and Functional Movement Taping. She specializes in many areas of health and wellness and have developed her own custom programs to treat many afflictions including: Lymphedema, Vertigo, Foot Pain, Pediatrics, Fall Prevention, TMJ and Headaches/Migraines.
Total Body Therapy and Wellness
2 The Squre at Lillington
Lillington, NC 27546
Phone: 910-893-2850
Fax: 910-984-1515
Sara@tbtwonline.com
---
Dr. Mark E. Brooks
DSc, PT, ECS, OCS
 Vice President of Clinical Education of HODS
Dr. Brooks has over 25 years of experience as a clinician, administrator and educator in the field of physical therapy. He is a graduate of the University of Kentucky where he received his bachelor's and master's degrees. He completed his doctorate in clinical electrophysiology at Rocky Mountain University in 2005.
He is board certified by the American Board of Physical Therapy Specialties in both Clinical Electrophysiology and Orthopedics. He has worked as a physical therapist in many settings, including outpatient, acute care, home health and long term care.
His teaching experience includes courses at the University of Kentucky, University of Indianapolis, Midway College, Somerset Community College and he was one of the first instructors in Rocky Mountain University's transitional DPT program. He has also taught in numerous continuing medical education courses.
He is also a researcher and has been published in JOSPT. In 1992 he went into private practice with his wife, also a physical therapist. Currently he serves as the CEO of Professional Rehabilitation Associates, PSC, a large rehabilitation private practice in Kentucky and continues to practice both as a physical therapist and electroneuromyographer.
Dr Brooks has been appointed as VP of Clinical Education of HODS and he is responsible for all clinical education.
---

Joe & Angie McGilvrey. 
Owners, PTs
http://apexptflorida.com
Apex Physical Therapy
15751 San Carlos Boulevard
Suite #4
Fort Myers, FL 33908
Phone: (239) 337-2739
Fax: (239) 337-2738
Apex Physical Therapy
110 N.E. 2nd Place
Suite #105 & #106
Cape Coral, FL 33909
Phone: (239) 573-8658
Fax: (239) 573-8657
---
Kay Connor-Israel, PT
Kay is a Physical Therapist and owner of Springfield Physical Therapy in Springfield, KY.
Springfield PT is a Hands-On Diagnostic Center and Kay specializes in ElectroNeuroMyography (EMG/NCS), and has received extensive training and a competency certification by Hands-On Diagnostics (HODS) in Clinical Electrophysiology Testing.  Kay also specializes in Manual Therapy as well as Vestibular Rehab and is a graduate of the University of Kentucky.
Kay and her team are proud to provide professional, evidence-based testing and reports with accurate information for the physician in such a timely manner.  By providing EMG/NCS services, her team is providing their physicians and patients a much more timely turn-around in availability of the testing as well as the results, benefiting the patients by saving them a great deal of time and money.
Julie Bishop, MPT
Julie is a Physical Therapist and an associate at Springfield Physical Therapy in Springfield, KY.  Springfield PT is a Hands-On Diagnostic Center and Julie specializes in ElectroNeuroMyography (EMG/NCS), and has received extensive training and a competency certification by Hands-On Diagnostics (HODS) in Clinical Electrophysiology Testing.  Julie also specializes in Orthopedics and is a graduate of Tennessee State University.
Julie enjoys working with a wide array of patients and conditions and credits the utilization of EMG/NCS testing for optimizing treatments on an individual basis.  She employs a variety of treatment techniques including balance activities, core stabilization, and postural awareness to maximize the benefits for her patients.
Springfield Physical Therapy
1113 Lincoln Park Rd.
Unit B
Springfield, KY  40069
Phone: 859.481.9008
Fax:  859.481.9004
---

Dr. Marion Milstead – Orthopedic Surgery
Marion E. Milstead, MD is a practicing Orthopedic Surgeon in Shreveport, LA. Dr. Milstead graduated from Louisiana State University School of Medicine New Orleans in 1976 and has been in practice for 41 years.
Marion who is an Orthopedic Surgeon specializing in Hand Surgery has over 30 years on experience in the area and has developed the top medical practice in his area
He completed a residency at Confederate Memorial Medical Center. He currently practices at Orthopedic Specialists of LA and is affiliated with Specialists Hospital Shreveport. Dr. Milstead accepts multiple insurance plans including Aetna, Medicare and Humana. In addition to English, Dr. Milstead's practice supports this language: Spanish.
---
---

Robert Fleming PT, DPT, CSFAAOMPT
I am a 1986 graduate of Maria College as PT Assistant. I then graduated from Mercy College in 1998 with BS/MS in PT.  Doctor of Physical Therapy from Sage Graduate School awarded in 2005.  Awarded Board Certified Clinical Specialist in Orthopedics in 2001. Achieved 'Fellow' Status with American Academy of Manual Physical Therapists in 2009. I was a PT assistant, then Physical Therapist at Ellis Medicine from 1986-2001.  In 2001 I became the Director of Rehabilitation Services for Ellis Medicine.  2010 I left Ellis Medicine and opened private practice offices in Schenectady and Amsterdam, NY and added another office in 2014 in Gloversville, NY. I am a senior instructor with Maitland Australian Physiotherapy Seminars and as such conduct educational workshops for physical therapists throughout the United States, as well as a Senior Faculty Advisor for the Fellowship in Orthopedic Manual Therapy Program. I have an extensive background in occupational injury management, ergonomics and work injury reduction.  I am a published author and researcher with a particular focus on neuro-muscular control of head/neck disorders, headache.  I also have a particular interest in a variety of neurologic disorders.
When not at work, I enjoy hanging with my best buddy in the world, Marley, my yellow lab and our corporate mascot. I am the father of 4 and married to Sharon whom plays a critical role in FPTC operations behind the scenes.
Robert Fleming PT, DPT, OCS, FAAOMPT
President
Fleming Physical Therapy Consultants PC
1401 Union Street
Schenectady, NY 12308
518.346.0605
5010 State Highway 30
Mohawk Valley Medical Arts
Suite 101
Amsterdam, NY 12010
518.212.6291
53 Arterial Plaza
Gloversville, NY 12078
518.921.4189