Dr. Dimitrios Kostopoulos
Dr. Kostopoulos is a Board Certified Clinical Electrophysiology Specialist with over 29 years of clinical experience and over 20 years experience in electrophysiology testing.  He is one of very few Electrophysiology Specialists who have achieved a Doctorate of Science (DSc) in Clinical Electrophysiology Testing.
He is a Clinical Affiliate Assistant Professor. at Charles E. Schmidt College of Medicine at Florida Atlantic University, past member of SACE (Specialization Academy of Content Experts) for the electrophysiology board exam of ABPTS and serves as an elected member of the Nominating Committee of the Academy of Clinical Electrophysiology (ACEWM) of the APTA.  He is also an Adjunct Faculty of Springfield College teaching the Clinical Electrophysiology module.
A world-renowned, leading expert and best-selling author in Myofascial Pain and co-founder of the Hands-On Companies (Est. 1992 in New York). Dr. Kostopoulos has extensive training and teaching experience in different areas of manual therapy with an emphasis in Trigger Point, MyoFascial, NeuroFascial Therapy and Manipulation.
He earned his Doctorate (PhD) and Master's degrees at New York University and his second Doctorate of Science (DSc) degree at Rocky Mountain University (Clinical Electrophysiology). Dr. Kostopoulos has obtained his MD degree as a medical graduate from UHSA School of Medicine.
He has numerous publications; he is an Associate Editor for the Journal of Bodywork and Movement Therapies published by Elsevier and has taught thousands of students worldwide through Hands-On Seminars.
Dr. Kostopoulos is the recipient of a multitude of business and humanitarian awards.
Dr. Kostopoulos & Dr. Rizopoulos are the owners of Hands-On Companies; a consortium of companies that span from the areas of Physical Therapy, Diagnostic Testing and Education.
•      Established in 1992
•      Treated over 100,000 patients
•      Performed over 70,000 diagnostic tests
•      Educated over 100,000 healthcare professionals worldwide
---
Dr. Kostas Rizopoulos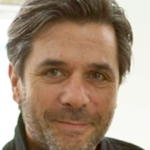 Konstantine Rizopoulos is world-renowned, leading expert in Myofascial Pain and the co-founder of Hands-On Care Physical Therapy and Hands-On Seminars in New York.
He earned his undergraduate degree from the University of Athens, Greece and has completed extensive post-graduate courses. He has earned his Doctorate in Physical Therapy through Evidence in Motion.
Mr. Rizopoulos has extensive experience in the area of manual therapy, particularly in MyoFascial and Trigger Point Therapies, neuromobilization, strain and counterstrain and muscle energy technique approaches. He is a Master Practitioner of Neurolonguistic Programming and specializes in consulting individuals and businesses to identify and unleash their true potential.
Mr. Rizopoulos is an active member of the APTA, Fellow member of the American Back Society and a member of the Hellenic Medical Society. He lectures internationally in conferences and continuing education courses through Hands-On Seminars and has published numerous studies. He is a Contributing Editor for the Indian Journal of Physical Therapy.
Konstantine Rizopoulos and Dimitrios Kostopoulos are the authors of the Book, the Video and the Posters in "Trigger Point & MyoFascial Therapy" and a Video Series in Manual Therapy. (order here)
Dr. Kostopoulos & Dr. Rizopoulos are the owners of Hands-On EMG Testing which provides evidence-based high quality testing and a unique opportunity for business growth, while providing patients with valuable and necessary services.
•      Established 13 years ago
•      Performed over 70,000 tests
•      Helped over 30,000 patients & over 100 healthcare professionals
---
 Craig Ferreira
Craig Ferreira is the co-founder, Chairman & CEO of Survival Strategies International, Inc. SSI is one of the leading training and consulting companies in the field.
Craig has over 30 years experience in business consulting in the healthcare field and has serviced, along with his staff in Burbank, California, over 4500 professionals to achieve greater business success.
SSI and Craig have received several awards for their contributions to the business world.
---
Dr. Mark Brooks
DSc, PT, ECS, OCS
 Vice President of Clinical Education of HODS
Dr. Brooks has over 25 years of experience as a clinician, administrator and educator in the field of physical therapy. He is a graduate of the University of Kentucky where he received his bachelor's and master's degrees. He completed his doctorate in clinical electrophysiology at Rocky Mountain University in 2005.
He is board certified by the American Board of Physical Therapy Specialties in both Clinical Electrophysiology and Orthopedics. He has worked as a physical therapist in many settings, including outpatient, acute care, home health and long term care.
His teaching experience includes courses at the University of Kentucky, University of Indianapolis, Midway College, Somerset Community College and he was one of the first instructors in Rocky Mountain University's transitional DPT program. He has also taught in numerous continuing medical education courses.
He is also a researcher and has been published in JOSPT. In 1992 he went into private practice with his wife, also a physical therapist. Currently he serves as the CEO of Professional Rehabilitation Associates, PSC, a large rehabilitation private practice in Kentucky and continues to practice both as a physical therapist and electroneuromyographer.
Dr Brooks has been appointed as VP of Clinical Education of HODS and he is responsible for all clinical education.
---
Dr. Mohini Rawat
DPT, MS, CMP, RMSK, ECS
Director of MSKUS Studies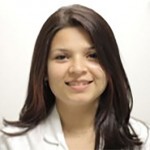 Dr. Rawat is a Board Certified Electrophysiology specialist by the ABPTS and Registered in Musculoskeletal Sonography ARMDS. She is also the Clinical Director of Hands-On EMG Testiing and an integral part to the success of our organization.
Dr. Rawat has been actively conducting and has published research in the area of Clinical Electrophysiology.  Her teaching appointments extend to Chief ElectroNeuroMyography faculty of Hands-On Seminars as well as guest lecturer for various PT university programs in the NY metropolitan area.
She has been trained in EMG/NCV testing by Dr. Dimitrios Kostopoulos, PT, DPT, PhD, DSc, ECS, who specializes in Electroneuromyography Testing, and is a Board-Certified Clinical Electrophysiology Specialist.
In addition to her expertise in electrophysiology, Dr Rawat also specializes in Musculoskeletal Ultrasound Imaging which adds significant value in the area of Orthopedic Manual Therapy. She believes that good interpersonal relations and compassion, along with a sound clinical background, can work wonders in patient care.
Her experience includes providing comprehensive direct patient care in broad-scope departments ranging from Orthopedics, Neurology, Sports Injury, Critical Care, Geriatrics, Sub-Acute and Home Health, with a special interest in Orthopedic and Sports Physical Therapy.
She has a Doctorate in Physical Therapy degree from MGH institute of health professions in Boston and an Advanced Masters in Biokinesiology from the University of Southern California in Los Angeles. As part of her Master's thesis, she studied human tendons, especially Achilles tendon, using Ultrasonography to investigate the effects of overuse, disuse and tendinopathy on the tendon morphology.  She presented her tendon work as a platform presentation in the APTA CSM conference in San Diego, California.
She is an APTA-credentialed Clinical Instructor and a Certified Mulligan Practitioner, and is currently pursuing her Clinical Orthopedic residency from Touro College in New York.
Dr. Rawat is a member of the APTA (American Physical Therapy Association), the NYPTA (New York Physical Therapy Association) and the ACE (American Congress of Electroneuromyography).  Dr Rawat is the Clinical Director of Muscluloskeletal Ultrasound Studies of Hands-On Diagnostic Services.
---
Dr. Rick McKibben
PT, DSc, ECS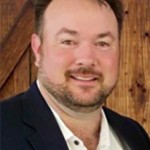 Dr. McKibben is a physical therapist and clinical electrophysiologist.  He achieved a Doctor of Science in Clinical Electrophysiology from Rocky Mountain University and a Master of Science in Physical Therapy from North Georgia College.  He works in private outpatient and hospital-based PT/EMG with EMG of GA, Inc. and Integrity Rehab Management, LLC.  For the last several years, he has had dual administrative and clinical roles in EMG/NCS.  Dr. McKibben has completed thousands of electrophysiologic studies and has spent thousands of hours in peer review and administration of electrophysiologic testing laboratories.  He is board certified in Clinical Electrophysiology by the American Board of Physical Therapy Specialties.
Ongoing research interests include severity in focal/mononeuropathies, retrograde axonal atrophy, the mixed median forearm nerve conduction study, short segment median motor studies in CTS, and F-wave nomograms.  He is active in the American Physical Therapy Association and the American Congress on Electroneuromyography.  He has served the ABPTS Specialization Academy of Content Experts (SACE) as an item writer and is the current Practice Chair for the Clinical Electrophysiology arm of the APTA's Section on Clinical Electrophysiology and Wound Management.
Dr. McKibben teaches professional continuing education in the field of electrophysiological testing, presents routinely at national meetings and participates as adjunct clinical faculty and lecturer in the areas of neurophysiology, diagnostic tests and the electrophysiological evaluation at The University of North Georgia, Rocky Mountain University of Health Professions, Alabama State University, The Philadelphia College of Osteopathic Medicine and Hands-On Diagnostic Services.
---
Jerrold Gordon
Franchise Services Director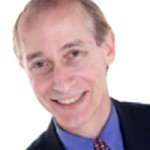 Has taken numerous post graduate courses in business, marketing, sales and administration including Executive Training.  Additionally, he has taught courses/workshops in these subjects and has a BS in Engineering.
•     Marketed nutritional seminars to private practices and doctors plus business consulted with them;
•     Performed numerous marketing projects for small companies; plus worked for and sold to Fortune 500 companies like HP, Litton and Honeywell.
•     As VP of Sales and Marketing, took a company doing $1.5M/year in the US to $18M/year in 8 years.
---
Bob DiBerardo
VP Franchise Development