HANDS-ON DIAGNOSTIC SERVICES, LLC
Founder: Dr. Dimitrios Kostopoulos is ABPTS Board Certified in clinical electrophysiology testing with over 15 years experience and numerous publications.
•      Dr. Kostopoulos is one of very few (less than 200) Electrophysiology Specialists worldwide who have achieved a Doctorate of Science Degree (DSc) in Clinical Electrophysiology Testing.
•      He is a member of SACE (Specialization Academy of Content Experts) for the electrophysiology board exam of ABPTS & a member of AANEM (American Academy of Neuromuscular & Electrodiagnostic Medicine)
•      His business partner Dr. Kostas Rizopoulos is certified in EMG/NCS & Musculoskeletal Ultrasound Testing and has numerous publications.
---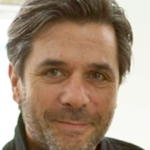 Co-Founder: Dr. Rizopoulos has a Doctorate degree with focus in business administration, marketing, PR & management and he is the co-founder or several successful businesses in healthcare & education.
Dr. Kostopoulos & Dr. Rizopoulos are the owners of Hands-On EMG Testing which provides evidence-based high quality testing and a unique opportunity for business growth, while providing patients with valuable and necessary services.
•      Established 13 years ago
•      Performed over 70,000 tests
•      Helped over 30,000 patients & over 100 healthcare professionals
---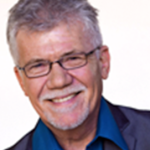 Co-Founder: Mr. Craig Ferreira is the co- founder, Chairman & CEO of Survival Strategies International, Inc. SSI is one of the leading training and consulting companies in the field.
•      Craig has over 30 years experience in business consulting in the healthcare field and has serviced, along with his staff in Burbank, California, over 4500 professionals to achieve greater business success.
•      SSI and Craig have received several awards for their contributions to the business world.